Flowers and plants wholesale Heembloemex
Wholesale & Events
Heembloemex Wholesale and Events has the characteristics of a family business where personal contact and continuous quality improvement are the focus. On the day of delivery, we order the products you need directly from the growers, so that you always receive really fresh products.
If you still require some last-minute products, you can always shop from our stock.
Through personal attention and the knowledge of your market and customers, we understand what you are looking for.
Sustainability plays a very important role at Heembloemex; both in relationships and employees, but also in processes and products. We strive for a better world in which the carbon footprint is kept as small as possible.
Because Heembloemex is part of the Floral Trade Group, you can find all products for your wholesale or event under one roof: all kinds of flowers, exclusive flowers, indoor plants, outdoor plants, cut foliage and all kinds of decorative items. Our huge range with more than 15,000 items ensures that you will always find what you need.
Fresh from the grower
Personal attention
Sustainable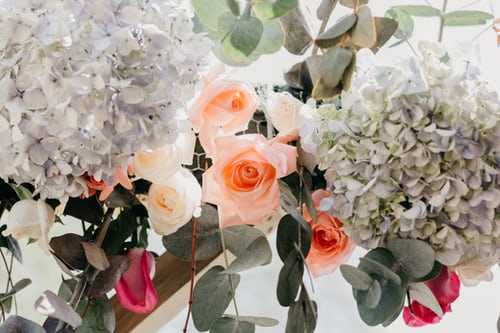 Personal webshop
Your personal webshop gives access to our huge assortment where you can choose from what is in stock or via the order list and so you always have fresh flowers from the grower. Through various filters you can quickly find what you are looking for.
By combining your orders for various products and delivering them to your location in one go, you save costs and protect the environment.
You can create a free and non-binding account where you can view the entire range including prices. Your personal contact person can then explain the webshop and the working method completely in your own language.
Your specialists
Your purchasing specialists make super sharp purchases every day through Dutch auctions, but also directly from growers in the Netherlands and abroad. Because we have established a strong relationship with the growers, we are the first to offer you their best and most exclusive flowers and plants. Do you have a future order? Your personal seller can offer you the best price. This allows you to obtain high-quality products every day for the best price!
Quality
Every delivery is thoroughly checked by us. When we have doubts, we ensure that we immediately receive new products from the grower so that you are not affected by this.
We are constantly improving the quality of our services and want to continue to provide the best service. When you see improvements that we can make, we would like to know so that we can surpass ourselves for you.
By means of an automated transport and sorting system, your orders will be super quick and efficiently on their way to your location and freshness is guaranteed. That way you never have to worry about quality.
Sustainability
We strive for a better world. We are constantly looking for improvements in processes, transport but also in packaging to protect the environment. The processes and working conditions at the growers are a part of this. A sustainable relationship with growers ensures that we can continue to deliver the best products at competitive prices.
development and development growth of our employees enables us to build a long-term relationship with you, so you always have a personal contact person. You only have to remember 1 name.